Our team is what sets us apart from the competition – with a wealth of experience and enthusiasm you can be assured your products are in the very best hands.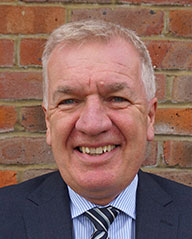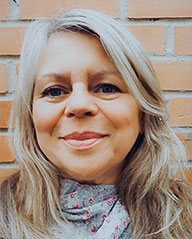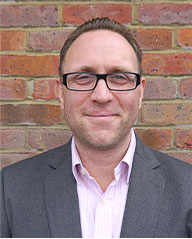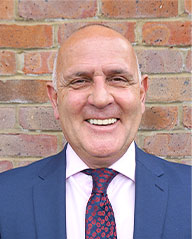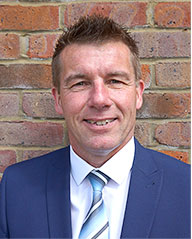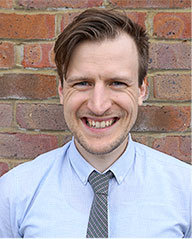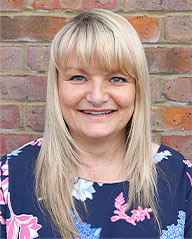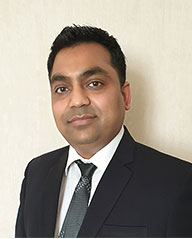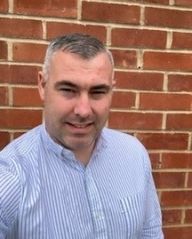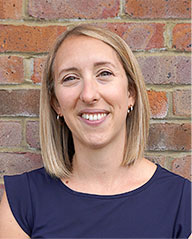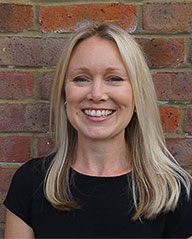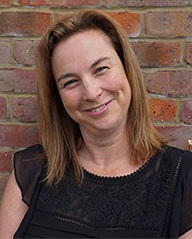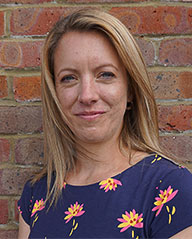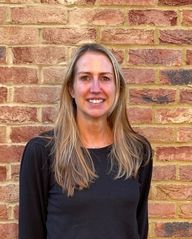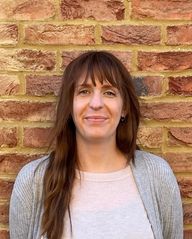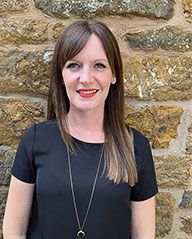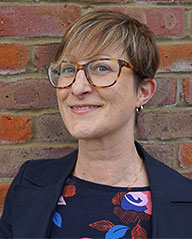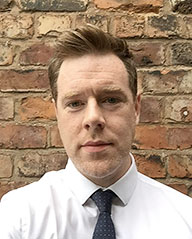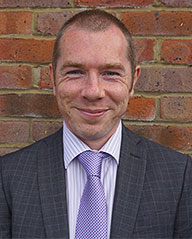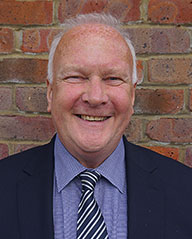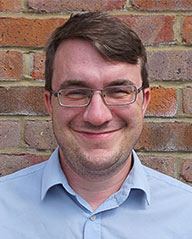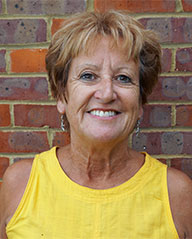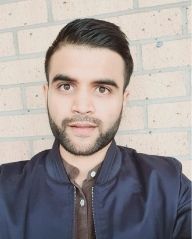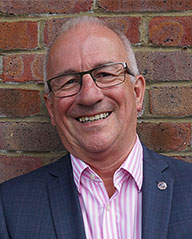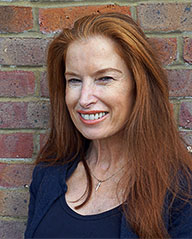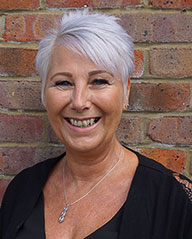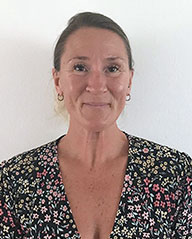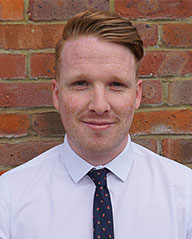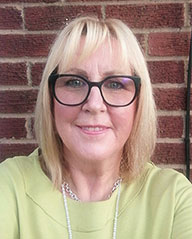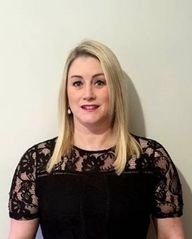 Managing Director
Alan
After a number of years working for Nurdin & Peacock and Booker I recognised an opportunity to offer brands representation within the Wholesale world and Avansa was born. I love the job and my team but my biggest love is watching Derby County and where you'll find me most weekends!
Commercial Director
Jenny
I began my working life in London working in the banking sector on foreign exchange. A career change took me to Nurdin & Peacock's head office and then onto Avansa. I'm really creative with certificates for amateur gardening, patchwork & quilting and advanced sugarcraft and I love pottery.
Director of Operations
Stuart
I joined Avansa in 2008 having previously worked for Booker Cash & Carry. I enjoy anything sport related, particularly football, rugby and motorsports and can often be found wandering the countryside whilst walking the dog or enjoying my caravan.
National Retail Controller
Tim
Before my Avansa days I worked with HP Foods and Golden Wonder and over the last few years I've been using this experience to develop our Retail Sales arm of the business. I enjoy watching sports, time with the family and have also managed to squeeze in climbing Kilimanjaro and the 3 Peaks!
National Wholesale Controller
Carl
Wholesale is in my blood having worked for Booker and Nurdin & Peacock since leaving college before joining Avansa in 2010. Outside of work you'll find me socialising with family and friends and trying to keep fit by going to the gym, getting on my bike at weekends and playing the odd game of golf.
Senior Account Manager
Jonathan
I joined Avansa in 2010 and you'll mainly find me dealing with national and independent wholesalers across the UK, helping our clients to secure listings and managing orders. Outside of work I enjoy climbing, backpacking and renovating houses, I'm hoping to have some less strenuous hobbies in the future like coin collecting…!
Senior Account Manager
Sue
My love for wholesale began with Nurdin & Peacock where I had my first job as a grocery buyer before joining Avansa when the business was just starting up. Outside of work I love travelling around Europe on my Moto Guzzi motorbike and hope to start enjoying some sailing adventures soon once I've mastered my knot skills!
Regional Account Manager
Rikin
After many many years working within wholesale accounts I decided I was up for a new challenge and joined Avansa bringing my experience and contacts to the team. My hobbies include reading books, watching movies, cricket and most importantly spending time with my family.
Regional Account Manager
Michael
I've been in the wholesale industry for over 8 years now predominantly looking after accounts within London, the Home Counties and the South West. My main hobbies are playing football 3 times a week, watching Wycombe Wanderers and Chelsea (for my sins) and playing cricket. To relax I enjoy carp fishing, with a yearly fishing trip to France where frostbite is about all I normally catch!
Direct Marketing Manager
Rebecca
Avansa's most competitive team member (I do love a quiz!), I joined the company after a career break spent at home raising my son and daughter. In my spare time you'll find me on a football pitch cheering on my children, out exploring the beautiful commons that surround my home or catching up with friends and family with a glass of wine.
Tactical Sales Manager
Claire K
I'm a busy mum of two girls (and two crazy cats!), and love travelling, shopping and enjoying a glass of prosecco with friends.
Office Manager
Amanda
My time in the web based automotive sector gave me a good appreciation of the value of branding and engaging with customers. Mummy (though they don't call me that anymore) to two lovely girls who keep me busy especially dancing around the kitchen to Take That!
Client Support
Anna
Before having my three boys I was previously a primary school teacher, I now spend the majority of my time trying to keep up with them! In my spare time I enjoy walking in the beautiful Surrey countryside and reading.
Client Support
Rachel
I am mum to 2 teenage boys who both love to play football so it's a good job I also love to be active and outdoors too. I enjoy running, boot camp and walking my 2 pugs Coco and Lola. You'll find me most weekends socialising with friends and family with a glass of prosecco or a gin & tonic!
Client Support
Samantha
Mum to two amazing girls which keeps me pretty busy. In my spare time I love to read, crochet and enjoy taking our dog Tilly for walks in the beautiful Surrey countryside.
Reporting and Insight
Emma
Prior to Avansa my background was in-store merchandising and point of sale. These days as well as working I'm a busy mummy to two young children and enjoy Barre classes, baking and spending time by the coast.
Retail Sales Coordinator
Claire M
I'm a keen artist and after running my own online retail business within the arts and crafts sector I now enjoy dabbling in pet portraiture. My favourite place in the world is walking Peggy my pet cocker spaniel and exploring the Pembrokeshire coast line.
Field Team Coordinator
Jonny
I previously trained and worked as a chef in restaurants and hotels around Manchester. I enjoy going to the gym, playing football and tennis and live music – I even play a little guitar myself!
Field Team Coordinator
Richard
With a background in hospitality and surviving five years as a driving instructor, I also enjoy running, hiking, cycling and attending motorsport events. My other big love is Manchester City, supporting them through the good and the bad times!
Regional Sales Executive
Adrian
I've been lucky enough to work for a number of Blue Chip companies in a variety of Key Account Manager roles. Outside of work I enjoy exploring the UK with a weekend break and holidays to Majorca relaxing with the latest Lee Child bestseller.
Regional Sales Executive
Damien
Having previously worked for Ladbrokes I had a lot of experience which helped me easily transition into the retail convenience sector and I love the variety every day brings. In my spare time I enjoy writing and reading plenty of fiction, and watching and playing baseball.
Regional Sales Executive
Karen
Before my Avansa days I worked for Booker in a number of roles before moving on to an Italian Dessert Company. I used to enjoy marathon running but after a 2nd knee replacement I now stick to walking my lovely dog Alfred. I also love reading and holidaying in my little cottage on the Jurassic coast in Dorset and sunning myself in whatever hot country I can escape to!
Regional Sales Executive
Safwan
I've been in the wholesale industry since I was 16 initially starting out at Bestway as a buyer before moving over to work as a Field Sales Representative for Ferrero. Outside of work I enjoy watching football and playing cricket and listening to podcasts.
Regional Sales Executive
Steve
With over 30 years sales experience, plus 10 as a production manager, I've been with Avansa since 2012. I love to travel and enjoy scuba-diving, driving my 1971 MGB and playing in a samba band!
Regional Sales Executive
Michelle
I've been in sales for many years, in fact since I was a child when my parents had fruit and veg shops. I love seeing live bands with my friends, running in finer weather and walking my dog in all weathers!
Regional Sales Executive
Sonia
Having been with Avansa since the early days starting out holding sales demonstrations I now cover national and independent wholesale accounts, plus retail accounts across six different regions! I like to spend my weekends with my husband and friends, dining out and booking as many holidays as possible.
Regional Sales Executive
Jo
After working at Booker for 8 years I joined Avansa and really enjoy being out on the road and growing our client's brands. I love to be active and when I'm not exploring the beautiful Cornish coast you'll find me boxing, cycling, running, kayaking or paddle boarding.
Regional Sales Executive
Liam
Before joining Avansa in 2016 to work on the retail side of the business I was in business development. I enjoy playing and writing music in my spare time and supporting Liverpool FC.
Regional Sales Executive
Stella-Maria
With a strong career in wholesale I joined Avansa in 2020 bringing my knowledge and contacts with me. I'm never too busy for an invite and you'll often find me socialising with family and friends. At the weekends I love nothing more than a spot of outdoor swimming and spending time and playing football with my two grandsons, Jacob and Elliot, who I adore!
Regional Sales Executive
Michelle